Golf Shores Fun Center Attractions

Indoor Mini Golf with 3-D
The indoor course is located in a large, climate-controlled building and is illuminated by black light. Featuring underwater and jungle themes, sounds and colors establish soothing moods suitable for each environment. The course plays well and is very interesting with black "greens" that hide the contours making the brightly lit ball take some unexpected lines! Stop by and see for yourself the real beauty of our indoor course. It really must be experienced to be appreciated!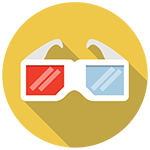 Give 3-D Mini Golf a Try!
That's right! For $1 you can purchase a pair of 3-D glasses to try while on the indoor Black Light course. The glasses are yours to keep. It is incredible to see how stunning the Black Light area looks in 3-D, so don't pass up this wonderful opportunity!!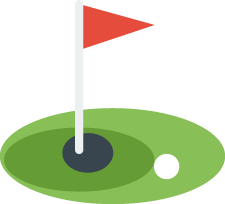 Outdoor Mini Golf
Our outdoor Mini Golf course features several pools, fountains and a beautiful cascading waterfall. Professionally designed with high quality putting surfaces and numerous elevation changes make the outdoor course fun and challenging for players of all abilities. The outdoor course is completely handicap accessible.
Classic Arcade Games
Video games, pinball, and a photo machine appealing to all ages are available for play in our Arcade.
Ms Pacman
Time Crisis II
Skittle Ball
Fast and Furious (two games!)
Hydro Thunder
Cruisin' World
Lethal Enforcers
World Class Bowling Deluxe
Vapor TRX
Extreme Hunting
Striker 1945
No-Good Golfers (pinball)
Bean Bag Buddies
Sports Arena
Air Hockey
Joy Stand photo machine
Putt Fore Prizes